"I don't want a show dog; I just want a pet."
This is one of the most pervasive sentiments that puppy buyers, especially families, express when they're looking for a dog. What they really mean, of course, is that they don't want a show BREEDER – don't want to pay the high price they think show breeders charge, don't want to go through the often-invasive interview process, and think that they're getting a better deal or a real bargain because they can get a Lab for $300 or a Shepherd for $150.
I want you to change your mind. I want you to not only realize the benefits of buying a show-bred dog, I want you to INSIST on a show-bred dog. And I want you to realize that the cheap dog is really the one that's the rip-off. And then I want you to go be obnoxious and, when your workmate says she's getting a puppy because her neighbor, who raises them, will give her one for free, or when your brother-in-law announces that they're buying a goldendoodle for the kids, I want you to launch yourself into their solar plexus and steal their wallets and their car keys.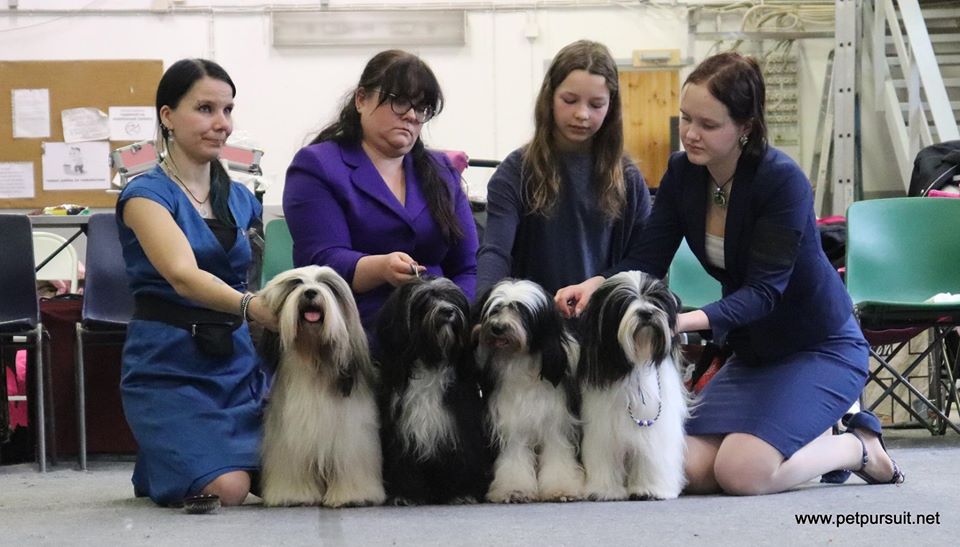 Here's why: If I ask you why you want a Maltese, or a Lab, or a Leonberger, or a Cardigan, I would bet you're not going to talk about how much you like their color. You're going to tell me things about personality, ability (to perform a specific task), relationships with other animals or humans, size, coat, temperament, and so on. You'll describe playing ball, or how affectionate you've heard that they are, or how well they get along with kids. The things you will be looking for aren't the things that describe just "dog"; they'll be the things that make this particular breed unique and unlike other breeds. That's where people have made the right initial decision – they've taken the time and made the effort to understand that there are differences between breeds and that they should get one that at least comes close to matching their picture of what they want a dog to be.
Their next step, tragically, is that they go out and find a dog of that breed for as little money and with as much ease as possible. You need to realize that when you do this, you're going to the used car dealership, WATCHING them pry the "Audi" plate off a new car, observing them as they use Bondo to stick it on a '98 Corolla, and then writing them a check and feeling smug that you got an Audi for so little. It is no bargain.
Those things that distinguish the breed you want from the generic world of "dog" are only there because somebody worked really hard to get them there. And as soon as that work ceases, the dog, no matter how purebred, begins to revert to the generic. That doesn't mean you won't get a good dog – the magic and the blessing of dogs is that they are so hard to mess up, in their good souls and minds, that even the most hideously bred one can still be a great dog – but it will not be a good Shepherd, or good Puli, or a good Cardigan. You will not get the specialized abilities, tendencies, or talents of the breed.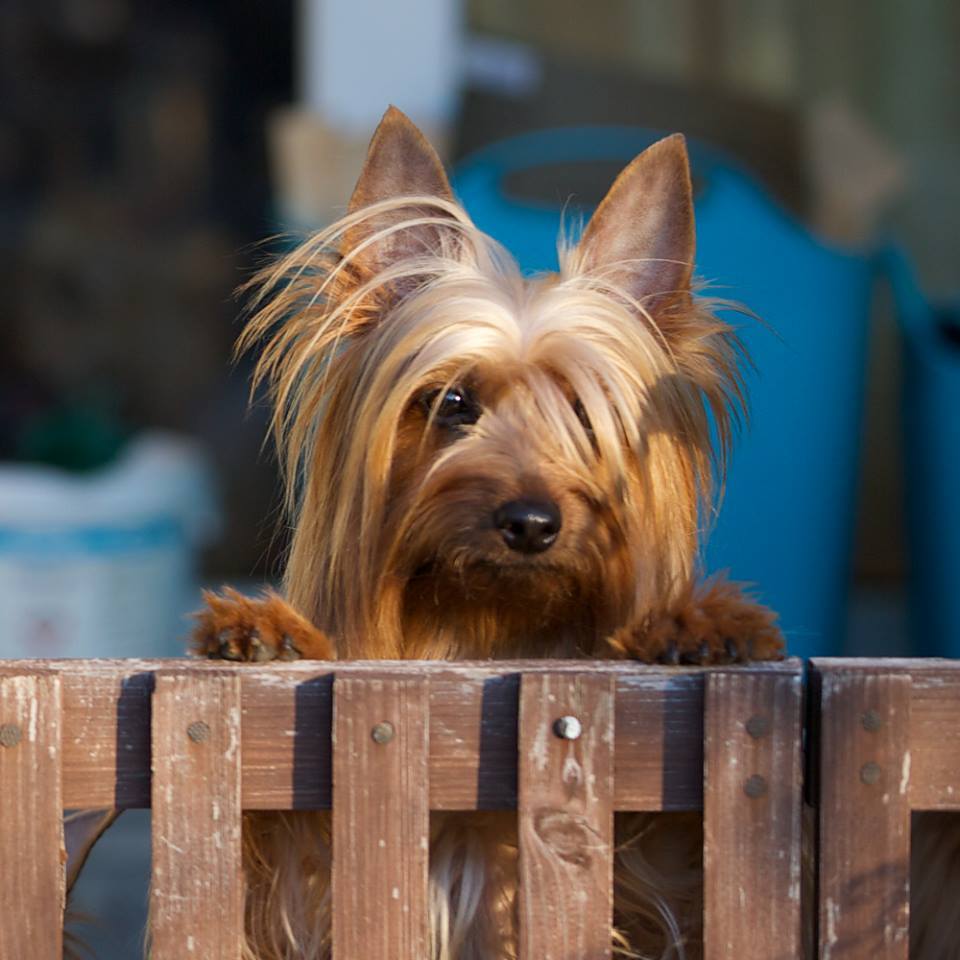 If you don't NEED those special abilities or the predictability of a particular breed, you should not be buying a dog at all. You should go rescue one. That way you're saving a life and not putting money in pockets where it does not belong.
If you want a purebred and you know that a rescue is not going to fit the bill, the absolute WORST thing you can do is assume that a name equals anything. They really are nothing more than name plates on cars. What matters is whether the engineering and design and service department back up the name plate, so you have some expectation that you're walking away with more than a label.
Keeping a group of dogs looking and acting like their breed is hard, HARD work. If you do not get the impression that the breeder you're considering is working that hard, is that dedicated to the breed, is struggling to produce dogs that are more than a breed name, you are getting no bargain; you are only getting ripped off.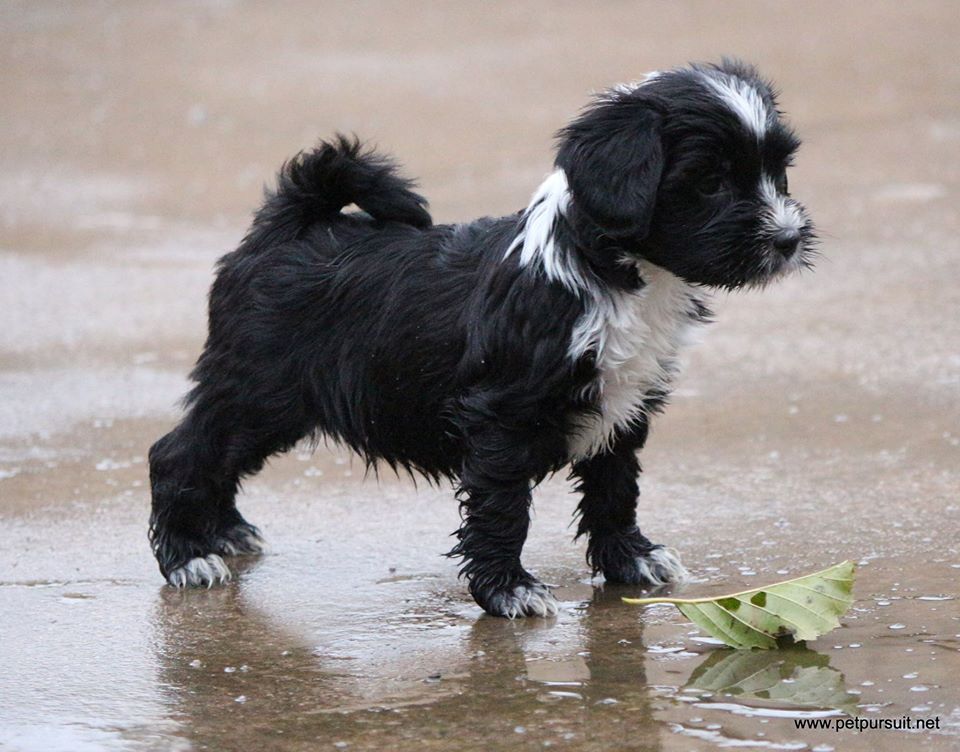 HOW MUCH FOR A PUPPY?
Let me say a few words to you, yes you, the person who writes an email to simply ask the price. The person who calls and after hearing a price surprisedly states: "I can buy a cheaper dog elsewhere". I also address you; the person who doesn't care about papers because I want "just a pet". No dog is "just a pet".
Behind every pure bred dog is a BREEDER. I'm using capital letters to differentiate a breeder from a pet factory or mill. A reputable breeder does not breed dogs without papers, that does not protect the integrity of the breed. Registration (papers) are records of lineage that document bloodline and allow one to research any possible health issues present in the lineage. When you tell a Breeder you don't care about papers what you're really telling them is you couldn't care less about the health of the dog you just want the cheapest thing you can find! When you select to buy a dog from a reputable and quality breeder, this breeder is responsible for the health of every dog; both dogs owned and every dog they've sold for its lifetime. This breeder will skip holidays, miss sleeping, and most of their personal house space has been turned into space for their dogs. The truly passionate breeder who loves what they breed, puts their whole heart and soul into it. Not only in puppies that are sold, but also in each client who owns a piece of their heart and now is a member of their extended family. This does not take into account any pup/dog who might get sick or need extra help to thrive. Breeders worry about their babies after they leave and will take one back without question.
A breeder will get their hands dirty, often covered in everything accompanied with birthing. Because that's what life is about…In the middle of birth and death is life. The wheel that keeps turning. A breeder will do progesterone tests, echos, xrays, analysis, emergency c sections, vaccinations, register dogs and litters, research pedigrees, deworm, as well as microchip their puppies and get them evaluated by specialists.
Last but by no means least, a breeder CHOOSES the family lucky enough to have one of their puppies. Yes, you read that right. A true breeder chooses who they sell to because they are not making money off the sale. There is no compensation that can offset the investment a Breeder has made so they need to be confident its the right fit. Many times saying more no's then yes…A good Breeder will have different criteria for those wanting to carry on their bloodline, why? Because breeding is not a responsibility to ever be taken lightly, it's a lifestyle choice set aside for ONLY the few devoted people willing to sacrifice.
Because a dog is never "just a pet" it's the Breeder's legacy, a little boy's best friend, a little girls protector, an elderly persons therapy, a member of the family, someone's whole world!!!
Pagetext by Joanna Kimball. How much for a dog? Written in part by: Sr. Eduardo Loredo Muller, Translated into English by: Angel Sophia Nogga. Other texts & Photos © Pet Pursuit (www.petpursuit.net). Any use, sharing (public or private) or display is forbidden.